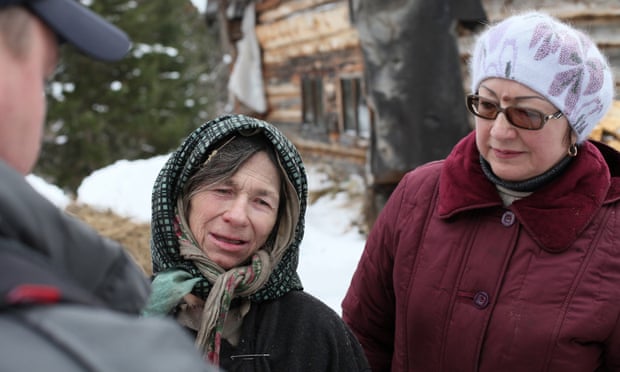 A Guardian report indicates that Siberian Old Believer Agafya Kijov, 70, recently called in to medical authorities via satellite phone from her remote forest home to report a significant pain in a leg. She was airlifted to a hospital where doctors "removed" the source of the pain.
URL: http://www.theguardian.com/world/2016/jan/15/siberian-hermit-agafia-lykova-russia-airlifted-to-hospital-over-leg-pain
Her medical issue was resolved and she has returned to her taiga home.
URL: http://siberiantimes.com/other/others/news/n0563-back-to-the-wilderness-for-remarkable-hermit-agafya-lykova-after-hospital-treatment/